Lockout Locksmith
Back To Our Services
We provide fast Lockout Locksmith service covering all types of doors and locks. We are available 24 hours a day, 7 days a week to resolve emergencies effectively and reliably. We work with residential and commercial clients. We help vehicle drivers get out of trouble as well. Everything will be under control once you call us. You simply need to relax and leave the rest to us. You will be able to enter the property or vehicle in no time.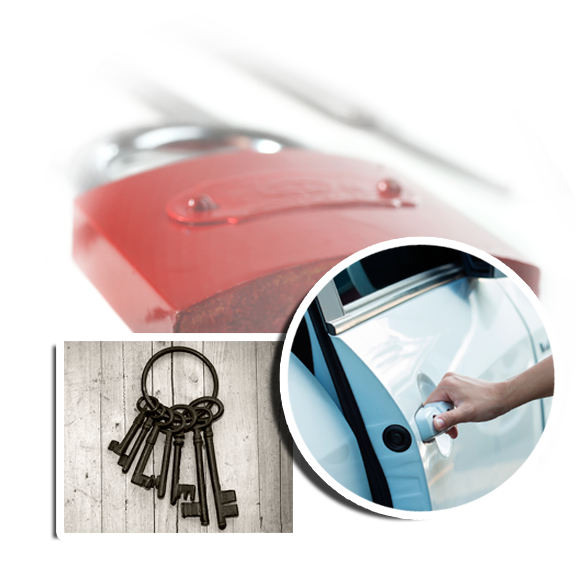 Instant Expert Solutions for Various Issues
It is a fact that house lockout is quite common. You can accidently leave your keys in the house and shut the door. The keys can get damaged, lost or stolen. In any of these situations, you simply need to dial our number and we will take care of the problem professionally. You can expect immediate response. Our crew will be with you in no time. We will provide the required lock rekey and or another type of lock repair and you will be able to get back in. We work with utmost precision and speed in all types of emergency situations.
We are experts in the provision of office lockout solutions. The locks in commercial buildings are typically more complex, but there is no challenge which we cannot overcome. Our technicians have received complete professional training and have diverse experience. At "Locksmith Brentwood", we stay up to date with the latest developments in the industry to ensure that we are familiar even with the most advanced modern locks.
We offer fast and efficient emergency car lockout services. When you are in a hurry, you can slam the car door while the key is still on the dashboard. In this situation, you should try to stay calm and act accordingly. We will be with you minutes after you have made the distress call. It takes little time for us to open the door for you. You will be behind the driver's seat before you know it.
Our 24/7 lockout service is of top quality in every respect. We work at the highest possible speed to ensure that you will get back inside quickly. At the same time, we do not make any noise. We do not leave any dirt marks either. You can use our service with complete peace of mind even in the case of apartment lockout. Your neighbors will not be disturbed by our presence in any way.
Pick up the phone and give us a call right away. We will come to solve your problem fast.