How to Troubleshoot Home Locks
05/08/2015
Back To Blog
Lock problems just make our lives difficult. Most importantly, they place homes at stake and jeopardize your personal security. At a different level, they create unnecessary inconvenience. Imagine trying to unlock the door and discover that the key won't turn! In similar cases, most people will put some force trying to fit the key inside the door locks but this is the wrong thing to do. If the key breaks, problems will double. The smart thing to do is troubleshoot the lock to find out what's wrong with it. In some cases, it's not a problem with the lock but with the key. Identifying the source of the problem gives you a better idea on how to proceed in solving it without creating more trouble for yourself.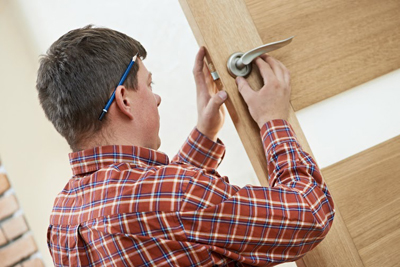 3 common lock and key problems and solutions
When there is a problem, customers only see the symptom. For example, the key not fitting in the lock is the symptom and the real problem might be key damage or lock corrosion. Since each problem has different solutions, troubleshooting the lock gives you the opportunity to identify what's really wrong and follow the right steps for lock repair. These are some common issues customers are faced with on a daily basis.
* The key doesn't fit or doesn't turn: in this case, the easier step is to check the key. Is there damage? Is it rusty? Remember that if this is a new key replacement, it might not fit perfectly and would require some patience on your part. In this case, just try repeatedly but gently. If the key is distorted, it should be replaced. If the key seems to be alright, lock change is probably needed since keys, which can't get inserted in locks usually signify corrosion. Alternatively, spray some silicone or graphite in the lock. Keep in mind that low temperatures will freeze the lock. In this case, warm up the lock with the hairdryer.
* The key gets stuck or won't go at all in the lock: if we assume that the key is fine, there are possible problems with the lock mechanism. To confirm that, you just have to unscrew the doorknob and check out the cylinder! See if there are little dents around the cylinder. Small dents create significant problems. In this case, have the locks replaced.
* The door won't shut and latch: the door must be balanced and this means that its hinges must be in good condition and tightened. Once this is checked, see whether the strike plate is loose or distorted. Tighten the screws of the strike plate once you have aligned it. It would also be helpful to spray some graphite to lubricate the latch.