Locksmith Service
Back To Our Services
Brentwood is a section of Los Angeles, California that has a storied past. With a population totaling over 31,000 people, celebrities included, it is difficult not to have some interesting tidbits about the area. All of that aside, the residents of Brentwood need to have a locksmith company service to help them whenever they have any kind of lock and key issue. The best locksmith service for the job is Locksmith Brentwood. Locksmith Brentwood offers many locksmith services including: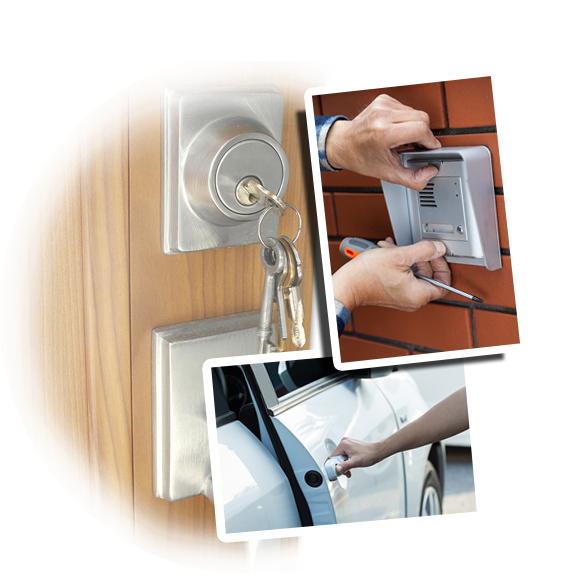 Lock repair service
Office locksmith service
Lock change service
24 hour locksmith service
Emergency locksmith service
Whether your locksmith service needs are at home, your office or your car, Locksmith Brentwood can take care of your problem.
When it comes to residential locksmith services, Locksmith Brentwood can do pretty much anything. If you have lost your keys and want to be let into your home and also have your locks replaced, that is no problem for us. In the event that your lock is jammed with something because you have small kids who like to stick things in the lock, then we can also come out and fix that lock. We can also simply let you into your home if you have just forgotten your keys at work or inside. Whatever you need for your residential locksmith service, we can definitely provide it.
With an office, the locksmith service is pretty much the same as the home. We can help you get back into your office if you have locked yourself out of it and have no other method of getting in other than breaking down the door or window. Our locksmiths can also be of assistance when it comes to safe locks. There will come a time when your safe lock may not do its job. If that is the case for you, then call Locksmith Brentwood and we will get that all straightened out for you.
The most common lockouts we seem to have are with cars
You can easily become panicked when you lock yourself out of your car. Do not worry though because we here at Locksmith Brentwood will get out to you quickly and get you back in your car so you can get on with your day or evening. It is our mission to take care of all your locksmith needs so that you do not have to call anyone else but Locksmith Brentwood.